Corporate Social Responsibility is also called as corporate citizenship or responsible business. Choyal has a team of social responsible citizens with reliable Societies and Trusts for the welfare and betterment of society and common people.

Brains Trust Society

"Are we able to give contribution to make society a better place?"

For answering this fundamental question, the Brains Trust Society was developed. This organization provides personality development & management services through understanding, thought and action.

'A journey of a thousand miles begins with a single step.' We also did the same. Established on 21st Sep. 1992, the company began as a very small organization with an objective to impart discipline and encourage great cultural heritage. We have gained progress over the years by extending activities in various dimensions.

Social Activities

The Brains Trust Society provides a lesson in personality development and management training. We also carry-out multidimensional activities for the complete development in the youth.

Mahadev Choyal Charitable Trust

Since 1996, the MCCT is a reckoned trust engaged in rendering quality social services in Ajmer District and nearby area. It focuses on the weaker sections of the population from women, girl child to unemployed youth.

MCCT Trust was started by the Founder, Mr. B.M. Choyal with like-minded friends and associates. They form the board of trustees to work with a prime motto of 'Sharing and Caring'.
The prime aim of MCCT Trust is to bring a progressive change and impact by promoting strong and professional social structure. The company greatly values the support of associates; hence, we maintain full transparency in the financial reporting to remain dedicated. We pledge to offer a healthy and quality life with dignity and honor.

Shri Vishvakarma Mahila Udhyog
Shri Vishvakarma Mahila Udhyog is an initiative, established on 22nd October, 2012 for empowering underprivileged women's of the society. It aids them to earn livelihood by developing unmatched handicraft items, home- made products, etc. In addition to this, it also provides complete support to the women for selling their products into the market.

Mrs. Kishori Sharma President of SVMU is dedicated to encourage all the women connected with her. SVMU always works for the welfare and betterment of women. We also arrange regular workshops for enhancing their skills and helping them financially for manufacturing the goods and arranging exhibition to earn livelihood out of it.

SVMU focuses on the all-round development of the women from education, infrastructure to livelihood so that they can stand on their own feet.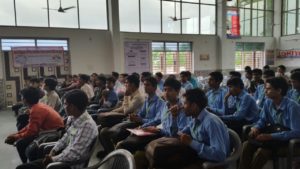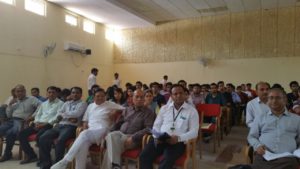 Contact Details
SHRI VISHVAKARMA (EMERY STONES)INDUSTRIES PVT. LTD.
Vishvakarma Nagar, P.O. Saradhana, Ajmer Dist., Ajmer - 305206, Rajasthan, India
Phone : +918045802092
Mr R. S. Choyal (Executive Director)
Mobile : 918045802092